Online Magazine: Edition 62
Summer (Dec-Feb) 2019/20
Welcome to the Sixty-second Edition of the Online Magazine of the Thornleigh Seventh-day Adventist Church.

Articles
Editorial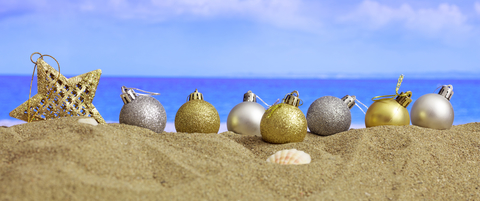 Welcome to our summer publication. In this edition, you will find a place for both Christmas, and New Year reflections.

In this Edition
In this issue Cheonneth challenges us, in our relationships, to put ourselves in the shoes of others, to understand them and to love them as Jesus would.
Unfortunately, this will be the last pastor's piece by Cheonneth, as he is moving on to an administrative role (General Secretary) within in the Greater Sydney Church area. He has been with us for such a short period of time, but we will certainly miss him, and we wish him all the best in his new role.

Do Not Be Afraid - The Christmas Story Rescue Plan - Robert Down
We are pleased to introduce someone new to our writing team for this edition. Robert Down looks at the significance of the "Do not be Afraid" message that we hear throughout the Christmas story, whenever the Angels appear.
In this edition Norman Tew takes us on a personal journey of discovery into the concept of spirituality, and how it might be experienced by each of us individually. As usual, Norm's writings will provoke you thinking.

The painful truth about what having a hangover really does to your body - Dr. John F. Ashton
It is good to hear again from Dr John Ashton, who is an Australian research scientist and university professor. He is interested in researching :-
Evidence that evolution is impossible,
The effects of nutrition and the environment on our health,
Evidence that in the past God has revealed the future in certain instances,
Evidence for the historical accuracy of the Bible.
He has written and co-authored or edited many books, such as.
Author- "Evolution Impossible. 12 Reasons Why Evolution Cannot Explain the Origin of Life on Earth,"
Editor- "In Six Days. Why 50 Scientists Choose to Believe in Creation"
Editor "On the Seventh Day. 40 Scientists and Academics explain why they believe in God,"
Check out some of his books, but today he writes for us about the effect of alcohol on the body and more specifically the after effect of hangovers.

Vegetarian and Vegan Recipes - Erica Green
Our vegetarian recipe segment takes on a seasonal Christmas focus in this edition.
For those of you who may wonder a little about Erica Green and her background. Erica does not come to us with any formal food or nutrition qualifications, but what she does share with us, is many years of vegetarian and vegan home cooking experience.
The recipes which she shares with us are those which she has developed through experience and experimentation. She finds inspiration in many different ways and will cobble together ideas from quite diverse places.
She has a passion for vegetarian food, but is not fanatical about extreme health positioning. "In some situations it is better to be a little pragmatic, and gently encourage people to eat more veggies, prepared in a tasty way, then to have them abandon an extremely restrictive food regime, which some find unsustainable."
Try some of her recipes and see what you think.
Copyright © 2019 Thornleigh Seventh-day Adventist Church