Online Magazine: Edition 64
Winter (Jun-Aug 2020)
Welcome to the Sixty-fourth Edition of the Online Magazine of the Thornleigh Seventh-day Adventist Church.

Articles
Editorial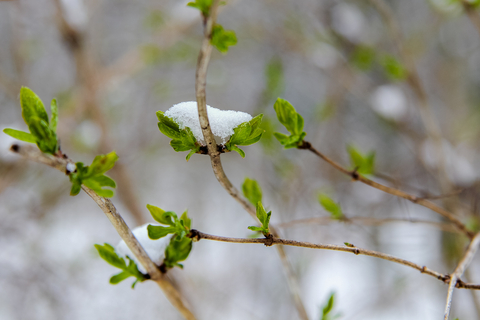 Welcome to the winter edition of our online magazine.
It would be remiss of me not to acknowledge the Coronavirus chaos that has taken over the world since our last publication. It is so very easy to look at ongoing media coverage, and conclude that this crisis has brought out the worst in people. But, whatever the extent of the worst in some people, it is nothing compared to the outflow of acts of kindness from other people.
Every day we are given the opportunity to express Gods character to others. To demonstrate who we really are, or at least who we want to be. "The King will reply, 'Truly I tell you, whatever you did for one of the least of these brothers and sisters of mine, you did for me.' " Matthew 25:40 (NIV)
I would like to encourage you, to take every opportunity to keep passing the "character of God" on, particularly in our current circumstances. Spread the pandemic of kindness. Don't wait to catch it from others, be a carrier. Who knows where it might end.

In this Edition

Pastor's Piece - #blacklivesmatter - Pr Mark Baines
In this edition, Pr Mark Baines, challenges our thinking on the topical issue of George Floyd's death

Children, Crumbs and Little Dogs - Pr Julie Fehlberg
Pr Julie Fehlberg is a Chaplain at the Sydney Adventist Hospital. She felt God's call to leave her Nursing career and enter the Ministry. After completing a Graduate Diploma of Ministry and Theology she was asked to work in a Retirement Village as a Chaplain. She completed an MA (chaplaincy), before commencing full time at the hospital in 2013. More recently, she has become involved in supervising and teaching Chaplaincy.
It was our pleasure to have Julie take our service a few months ago, and she was kind enough to share her preaching notes with us for publication on line.
Through the story of the Syro-Phoenician Woman, she shows us that there is abundant life available for everyone.

Nikola Tesla- The Inventor Time Forgot - Kira-leigh Josey
Have you ever wondered what Nikola Tesla and the Bible might have in common? Kira-leigh gives us some insight into the philosophy that drove Tesla compared with some useful advice found in the Bible.

Pointing the Finger - Annette Stafford
Thanks Annette for your story that reminds us that we should consider our own behaviour and thank God for our own forgiveness, rather than be judgemental of others.

Vegetarian and Vegan Recipes - Erica Green
Our recipe column for this edition includes two soups, a warm comfort food recipe and a winter salad.
Copyright © 2020 Thornleigh Seventh-day Adventist Church