Online Magazine: Edition 65
Spring (Sep-Nov 2020)
Welcome to the Sixty-fifth Edition of the Online Magazine of the Thornleigh Seventh-day Adventist Church.

Articles
Editorial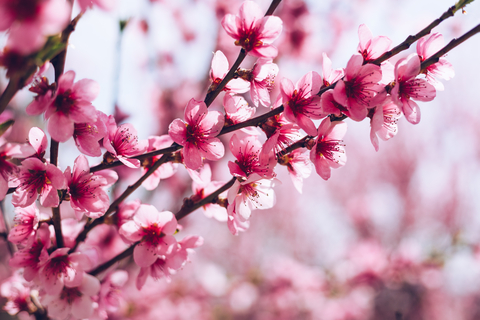 Welcome to the spring edition of our online magazine.
Spring is my favourite time of year. Lovely fresh days, new growth and the scent of spring flowers in the air. But this year, with all the Covid-19 issues that have burst forth around the world, sometimes it seems hard to see the beauty of the season.
The bible tells us a little bit about life seasons. "There is a time for everything, and a season for every activity under the heavens". (Ecclesiastes 3:1, NIV) We all experience change and transition in our lives. Some seasons in our lives are fantastic, and we never want them to end. Some seasons are nothing special, and they just pass unlauded. Other seasons bring with them grief and stress, and we would rather bury our heads and pretend that this time is not happening.
It is important to understand the ebb and flow of life seasons, lest we arrive at the wrong conclusions.
Some seasons are harsh and some are good.
No matter what season you are in, no season lasts forever.
"… He causes his sun to rise on the evil and the good, and sends rain on the righteous and the unrighteous." Matthew 5:45 (NIV)
A good season is not necessarily a sign that you are a good person and/or are being blessed by God.
Bad seasons are not necessarily a sign that you are a bad person and/or that you are being punished by God.
This section of the bible, in Ecclesiastes, concludes with the following statement. "He has made everything beautiful in its time. He has also set eternity in the human heart; yet no one can fathom what God has done from beginning to end." (Ecclesiastes 3:11 NIV). God has a purpose and plan to make our lives beautiful, which does not change with changing life seasons. God has the scope of work under control, from the beginning to the end. Everything will be made beautiful, in its time. Whilst God has the end game in his sight, we are hampered by short sightedness. Now is the time to just trust Him for when that time will be.

In this Edition

Pastor's Piece - Is God Reckless? - Pr. Mark Baines
In this edition, Pr. Mark Baines, talks us through the concept of a reckless God tacking his inspiration from songwriter and singer Cory Asbury's song titled 'Reckless Love'.

History Has its Eyes on You - Kira-leigh Josey
Kira-leigh writes "Every moment on this earth is being compiled as evidence to be used in the most infamous trial in history with the most witnesses and defendants ever called forward." We are genuinely at a monumental crossroad in history. How will you feature in this historic moment?

Harm Minimisation - Norman Tew
Norm has once again given us an article to make us think. He compares the acceptability of the concept of harm minimisation vs the concept of harm elimination within our society.
Brian again shares with us a personal experience from his childhood, reminding us that "the Lord will watch over our coming and going"

Vegetarian and Vegan Recipes - Erica Green
Our recipe column for this edition includes two "one-pot wonder" recipes, together with two fresh spring salads.
Copyright © 2020 Thornleigh Seventh-day Adventist Church