Online Magazine: Edition 69
Spring (Sep-Nov 2021)
Welcome to the Sixty-ninth Edition of the Online Magazine of the Thornleigh Seventh-day Adventist Church.

Articles
Editorial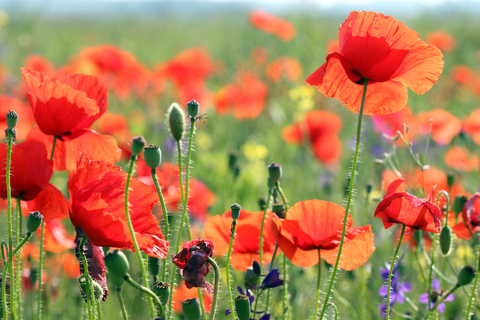 In the current climate, with the extent of Covid bad news, it is so easy to start feeling quite overloaded, and even a little anxious. In this, I am sure that I am not alone. Covid news runs 24/7 (TV, Radio, and social media) but do we really need to consume it all?
What happens to our mental state when we immerse ourselves in this type of information? The bible advises us that we are changed in response to the things to we "behold". (2 Corinthians 3:18, KJV). If we are spending an inordinate amount of time "beholding" Covid bad news, it is going to have an impact on our mental health.
It is, of course, prudent to stay informed, but do we really need to be so involved, that it consumes our every thought? After all, staying mentally safe, during Covid, is a close second to staying physically safe.
I have made a conscious choice to restrict my exposure to Covid news. I limit this to one reputable new source a day, and once a day I check on the latest Covid case locations, around my suburb, and if there has been a change in restrictions, I make sure that I know what the new requirements are. I am also making it a point to acknowledge the positive things that are happening, at least as much as the bad news.
"Finally, brothers and sisters, whatever is true, whatever is noble, whatever is right, whatever is pure, whatever is lovely, whatever is admirable-if anything is excellent or praiseworthy-think about such things." Philippians 4:8 (NIV)

In this Edition

Pastor's Piece - A Better Way - Pr Mark Baines
In this edition, Pr. Mark reminds us that, during covid, we should be spending our time loving each other rather than arguing about vaccines and restrictions.

A Gift Most Treasured - Annette Stafford
Annette shares with us stories of memorable gifts (some good and some bad) that she has received. As recipients of the ultimate gift, through Jesus, Annette questions if we give this gift the place in our lives, that it deserves?

Of Socks and Shoes - How Relevant is your Christianity? - Erica Green
Of late, Eric Green has concentrated her on-line efforts providing content for our regular recipe column. It is good to see her once again write for our article section, and she has certainly challenged us on the relevancy of our Christianity, in a non-churched world.

Of Skin and Scales - Linden Chuang (writing for "Signs of the Times")
Through the reactions that he receives to his pet python's, Linden Chuang illustrates the concept of learned racial hatred and encourages us to be aware of what we might be teaching the next generation to think or believe.

Vegetarian and Vegan Recipes - Erica Green
Our recipe column for this edition takes us on a journey through Italy and Asia.
Copyright © 2021 Thornleigh Seventh-day Adventist Church