Online Magazine: Edition 70
Summer (Dec-Feb) 2021/22
Welcome to the Seventieth Edition of the Online Magazine of the Thornleigh Seventh-day Adventist Church.

Articles
Editorial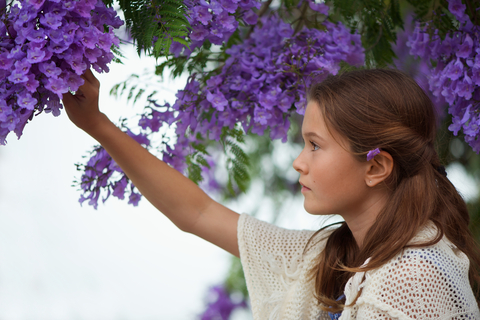 I don't know about you, but I am finding the everchanging Covid restrictions quite hard to keep up with and sometimes quite challenging to interpret.
You will find lots of posts on social media criticising people for making, what they consider to be, non-essential trips or purchases during Covid restrictions. Obviously, no one objects to people buying food or medical supplies, but there are many more things that are open to interpretation and judgement, as is always the case on social media.
I saw a post of facebook, some time ago, that took quite a different stance that I though was quite sensible. Wouldn't you know it though, when you try and find it again you never can. So here is my rough memory of the gist of it.
Please be kind on social media during Covid restrictions
Surely that guy does not really need to be out to Bunnings buying paint. Have you thought that maybe by keeping busy painting the house it is this person's strategy against relapsing into alcohol consumption? Being at home alone with nothing constructive to do is just asking for trouble if you are an alcoholic.
What about the women at the plant shop buying flower seeds, surely that is not essential? Have you thought that perhaps this woman could be struggling with depression, and for her to nurture and see something beautiful grow is helping her to hold it all together?
No one really needs to be out buying a new TV. Have you though that, for this person, watching TV might be a strategy to take his mind off his precarious financial position and to keep the family from going stir crazy while they are locked up at home?
What about the 2 women waking out around the neighbourhood every day, they don't need to be out congregating. Have you thought that perhaps these ladies might be only just keeping it together for their families at home and this chance to exercise and download with each other is exactly the stress release that they need to be able to go back home and do what they need to do for their families?
Everyone has different Covid circumstances, and everyone handles the associated stress differently. Whilst I am not advocating engaging in irresponsible behaviour or breaking Covid restriction rules, may I suggest that it is not for us to judge the personal circumstances of others.
The bible does not give us specific Covid advice, but it certainly gives us good advice regarding judging others.
"Do not judge, or you too will be judged. For in the same way you judge others, you will be judged, and with the measure you use, it will be measured to you. "Why do you look at the speck of sawdust in your brother's eye and pay no attention to the plank in your own eye? How can you say to your brother, 'Let me take the speck out of your eye,' when all the time there is a plank in your own eye? 5 You hypocrite, first take the plank out of your own eye, and then you will see clearly to remove the speck from your brother's eye . (Matthew 7:1-5, NIV)
…. The Lord does not look at the things people look at. People look at the outward appearance, but the Lord looks at the heart." (1 Samuel 16:7, NIV)
What a difference place social media would be if we applied this advice to our posts.

In this Edition

Pastor's Piece - A Resurgence of Hope - Pr. Mark Baines
In this edition, Pr. Mark Baines writes about the need for a resurgence of hope.

Meet Helen Hall: Order of Australia medal awardee - Nathan Brown (writing for "Signs of the Times)
Nathan Brown looks at the life-work of a remarkable Australian who has dedicated a large portion of her life to the establishment of educational facilities in Thailand.

Book Review - "On Eagles Wings" Author Col Stringer - by our Resident Book Reviewer.
It is with pleasure that we are introducing a new regular column to our on-line magazine in this issue. The first book to be reviewed by our resident book reviewer is "On Eagles Wings" by col Stringer.

Vegetarian and Vegan Recipes - Erica Green
Our recipe column for this edition includes a selection of vegan salads that would be suitable for any Christmas table.
Copyright © 2021 Thornleigh Seventh-day Adventist Church