Online Magazine: Edition 71
Autumn (Mar-May) 2022
Welcome to the Seventy-first Edition of the Online Magazine of the Thornleigh Seventh-day Adventist Church.

Articles
Editorial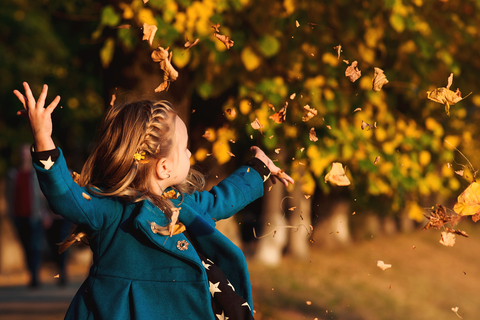 Welcome to the autumn edition of our online magazine.
Over the last few years, and more recently considering proposed legislative changes in Australia, I have got to thinking about the concept of religious freedom and how the theory plays out in practice. I still probably have more questions than solutions, but I share with you my thought processes so far on this journey.
Questions around the rights, or wrongs, of refusal of service to those who do not subscribe to specific philosophies. For example, the bakery who refused to create a wedding cake for a gay wedding, based on the biblical belief that marriage was designed as the union of one man and one woman. (2018)
Questions around freedom of religious speech. How we can and can't express our religious opinions. For example, Israel Folau who was sacked for expressing anti-gay sentiments in his social media posts (2019).
Questions around how the concepts of freedom of religion and anti-discrimination practically work together. Is it okay for churches and their affiliated institutions, like schools, to have preferential hiring policies that discriminate against those who do not share their religious beliefs? I think specifically of the recent (2021) proposed change to the religious discrimination bill to remove exemptions which permit religious schools to dismiss LGBTQI teachers and to expel LGBTQI students.
It should come as no surprise that the Seventh-day Adventist church supports the concept of religious freedom. "The Adventist Church believes that fighting religious oppression and defending an individual's right to worship according to his or her conscience-regardless of that person's religious affiliation-is in everyone's best interest." (<https://www.adventist.org/religious-liberty/>)
The concept of freedom, of religious convictions or otherwise, is built into our DNA. However, within any society, freedom is never absolute. It always comes with certain restrictions, mostly centred around the protection of the rights and freedom of others. For example, you have the freedom to drive your car, but not the freedom to drive in such a way as would be a danger to others. You have the freedom to speak as you like, but not to the extent that, without substantiation, it damages the reputation of others.
Unfortunately, religious freedom is not a right that is afforded to everyone in all countries. Whilst we might consider it is a basic human right, we should also consider it a privilege, and with such privilege comes great responsibility. " … From everyone who has been given much, much will be demanded; and from the one who has been entrusted with much, much more will be asked." Luke 12:48 (NIV)
1 - Protecting the freedom of expression and the practice of Christianity, also requires just as much vigour in protecting the rights of other religious ideology and practices. Freedom for us all is dependent on the tolerance of others with whom we may disagree. I wonder if we fully extend the courtesy to others that we would want for ourselves? "Do to others as you would have them do to you." (Luke 6:31, NIV)
2 - We need to establish ways in which expression of religious freedom does not damage the vulnerable of society. "If anyone causes one of these little ones-those who believe in me-to stumble, it would be better for them to have a large millstone hung around their neck and to be drowned in the depths of the sea." Matthew 18:6 (NIV). There are circumstances where we have an obligation to stand up on behalf of the vulnerable despite issues of religious liberty. For example, to deny critically sick children medical treatment, in favour of parental belief in prayer alone, seems to me to be a step too far to go in the protection of religious liberty.
3 - We need to find ways to express our religious freedom that are kind. "Be kind and compassionate to one another, forgiving each other, just as in Christ God forgave you." (Ephesians 4:32, NIV). For example, I see no kindness in violent picket lines outside abortion clinics where patients and staff are shouted at and abused as they enter and leave. I see no kindness in Christian lobbyists shouting abuse alongside the path of the gay and lesbian mardi gras. I see no kindness in insulting women going about their day to day busines whilst wearing Muslim based clothing like the hijab.
I am only beginning my journey of thinking through what, in practice, is an extremely complex issue. I don't know that I have answered all my questions, let alone even asked all the right questions, but perhaps I have given you something to think about and possibly some principles that we should apply to the questions that we do have.
In summary my journey so far has led me to the following. Religious freedom is a privilege which brings responsibilities.
To vehemently protect the freedom of all religions, not just our own.
To ensure that the manifestation of this freedom does not damage the vulnerable of society.
Make sure that we are kind in how we express this freedom.

In this Edition

Pastor's Piece - New Beginnings - Pr Alexis Ratu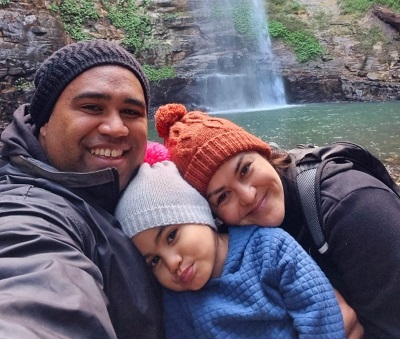 Last year we sadly said goodbye to Pr Mark Baines (our pandemic pastor, as it transpired) as he is moving on to pastoral roles with other churches. As a result, this year, we welcome our new pastor, Alexis Ratu, to our church family. Alexis is moving back to Pastoral ministry after being involved in Chaplaincy for the last 4 years at Macarthur Adventist College. Alexis is half Fijian and half Cook Islander, having been raised in Australia and been involved in church ministry in Sydney for the last 12 years. We are also pleased to welcome his lovely family - Erika, who is currently on maternity leave from Hurstville Adventist School, their 4 year old daughter and her new baby sister.
Alexis writes from a personal perspective of new beginning in his first article.

Time to Rejoice - Kira-leigh Josey
Kira-leigh writes of the Sabbath as a sanctuary from the rampant busyness of our everyday lives.

Buying a Better World - Joy Butler (writing for "Signs of the Times")
Joy Butler shares with us her search for justice in the world and her tips for how each of us can make small differences.

Book Review - Christianity in Australia - Resident Book Reviewer.
This time you get three for the price of one with our resident book reviewer researching the impact of Christianity in Australia (The Bible in Australia - by Meredith Lake, Beginnings Down Under - by Reg Brown and, Our Mob, God's Mob - Researched and Edited by Louis Sherman and Christobel Mattingley).

Vegetarian and Vegan Recipes - Erica Green
Our recipe column for this edition takes inspiration from the latest in kitchen gadgets, using them in non-traditional ways.
Copyright © 2022 Thornleigh Seventh-day Adventist Church