Online Magazine: Edition 68
Winter (Jun-Aug 2021)
Welcome to the Sixty-eigth Edition of the Online Magazine of the Thornleigh Seventh-day Adventist Church.

Articles
Editorial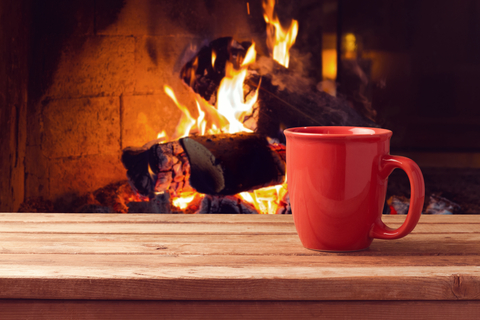 It seems like we are making small advances against the COVID-19 enemy, but it is very much a feeling of a few steps forward followed by a step or two backwards.
If any time is ripe for trading an attitude of hope for that of living a life of despair, then surely it is now. COVID-19 is another reminder of what is wrong with this world. We are living under the curse of sin. But our hope for the future rests beyond this world. Our hope rests in God's final rescue plan for us and for this planet. "He will wipe every tear from their eyes. There will be no more death' or mourning or crying or pain, for the old order of things has passed away. He who was seated on the throne said, "I am making everything new!" Then he said, "Write this down, for these words are trustworthy and true." " Revelation 21:45 (NIV)
I am looking forward to our post Covid life, on this earth, but I am also very much looking forward to our post sin life to follow.
If you are looking for answers as to where God is in all of this, listed below is a link that you may find of interest. The link contains both a PDF download and audio/video reading of Mark Finley's book "Hope, for troubled times".
https://www.sharinghope.com/book/hope-for-troubled-times/

In this Edition

Pastor's Piece - Pr Mark Baines
In this edition, Pr Mark challenges us to be the person who makes a difference in the lives of those who are struggling with loneliness.

The Thing with Feathers - Kira-leigh Josey
Kira-leigh has become an anticipated regular for our magazine. I personally have always enjoyed how she approaches a subject. In this article she shares with us the concept of hope. "Hope is the thing with feathers- That perches in the soul." (Emily Dickinson)

Mother-Daughter Conflict & Why We Hate Those We Love - Maryellen Hacko
(writing for "Signs of the Times")
In our local church we have had the pleasure of watching Maryellen grow into a beautiful and accomplished young lady. Today she writes for the "Signs of the Times", for Mother's Day.

The Ten Commandments - Norman Tew
This article from our regular contributor, takes on the role of myth buster. Norm challenges the classical picture, that most of us have in our minds, when we think of Moses and the Ten Commandments.
Vegetarian and Vegan Recipes - Erica Green
Our recipe column for this edition include two hearty winter soups and some warming curries.
Copyright © 2021 Thornleigh Seventh-day Adventist Church